Little Turn on the Catwalk
It's time for a (sort of) fashion show! I haven't posted pictures of Sam's actual ring, the bridesmaid dresses, or my actual shoes, so here they are!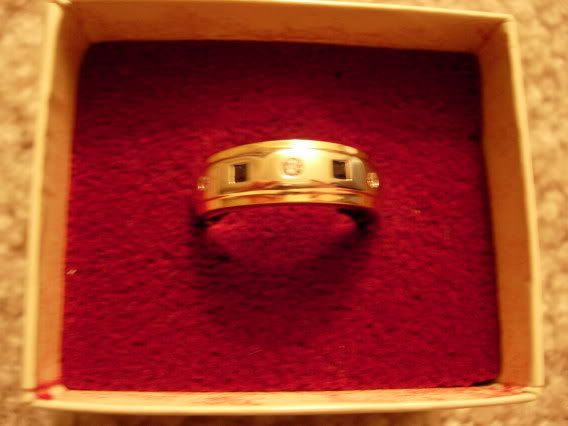 Ring in the box.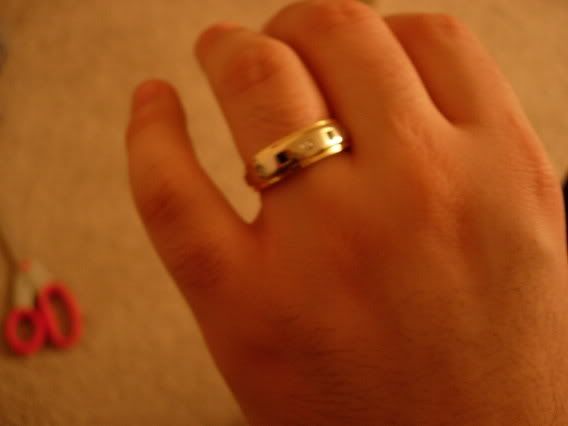 Ring on Sam's finger. (If you squint, you can see a reflection on the ring of me taking the picture!)
Here are the $50 dresses I bought for my bridesmaids: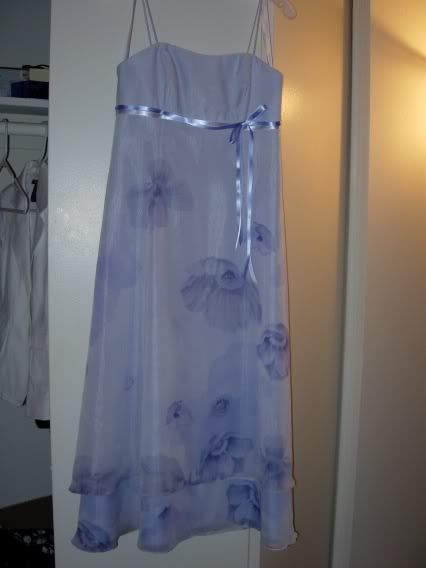 Violet dress for Nimalee (maid of honor).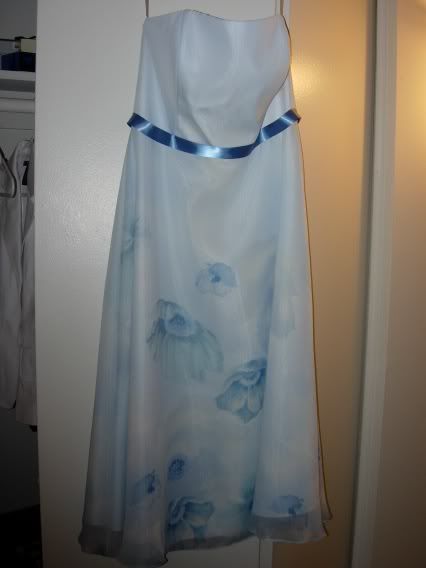 Blue strapless dress for Ciara (bridesmaid).
And here are the infamous Almost-$10-Shoes! I've been walking around my apartment with them on. =D They still feel a little too low for me, but I can't get over how cute they are!